ABOUT ARIMI
The Asia Risk Management Institute (ARiMI), established in 2003 in Singapore, is the leading executive education and research institute to answer the need for effective risk management professional certification in Asia. ARiMI Programs were first offered in collaboration with NUS Extension (a business unit of NUS Enterprise), which was a centre of excellence in lifelong learning for nearly 50 years.
Over the years, ARiMI has trained qualified professionals, risk consultants, senior management, executives and managers across various industries globally. These industries include finance, healthcare, petrochemical, telecommunications, transport, media, entities of government and statutory boards.
ARiMI offers a variety of programs and training solutions to help profit and non-profit organisations attain their business and professional development goals; from 1-day workshops, 3-day master classes, be-spoke training, to 8-day professional certification programs CERM™ (Certified Enterprise-wide Risk Manager) and CPRM™ (Certified Professional Risk Manager).
We invite you to share our commitment to lifelong learning and to enjoy the intellectual stimulation flourishing within ARiMI's professional learning community.
MISSION
Develop People – to be smart risk-takers and managers with the knowledge, skills and ethical principles that enable them to make difficult decisions that create sustainable value while managing the downside effectively.
Transform Organizations – to be a stimulating place of continuous learning and innovation by building the capabilities (Control systems supported by Risk-Aware & Crisis Readiness Culture) for sustainable and profitable growth.
VISION
Everyone in an organization will be fully recognized as a RISK MANAGER regardless of his/her position.
Risk Management competency will be viewed as indispensable, not just to support effective governance and risk control, but also to nurture business innovation for sustainable and profitable growth in organizations.
ARIMI'S CORE VALUES
Rigor & Relevance in Research
Closeness to Business World
INSTITUTE MANAGEMENT
ARiMI is based in Singapore. The Institute central office manages the overall program administration, program development and research for the learning solutions that are delivered in Singapore and around Asia.
ARiMI is home to some very energetic, talented and creative professionals, who spend their time ensuring that the requirements of the participants to our programs and of the organizations that employ them have been exceeded. The Central Institute office is staffed with a Chief Risk Strategist who is responsible for the strategy, program and research development, and an Executive Director who is responsible for the overall operations and administration of the Institute. It also houses an Associate Director of Human Capital and experts in various fields related to Risk and Crisis Management.
Meet the Management
Doureen Wu, Executive Director

Doureen Wu is Executive Director, Operations and Administration at ARiMI. Doureen is responsible for ensuring the institute's operational excellence pertaining to the areas of program administration, business process management, quality control and procedures, client support and service. Prior to her current appointment, Doureen has also served in various professional and senior managerial positions in the transport, industrial development and telecommunication industries. With 20 years of experience in corporate change management, quality service management and program development, Doureen has developed strong expertise in internal procedures and processes re-engineering, delivering great improvement in performance and efficiency for the organizations she worked for. Doureen holds a B.Sc. with a major in Economics and a minor in Mathematics from the National University of Singapore, and an MBA from the Australian National University.

Marc Ronez, Chief Risk Strategist & Master Coach

Marc is responsible for the Research & Development of new learning programs and solutions. An innovative expert, he has designed and authored dozens of workshops and course modules on a wide range of topics from strategic risk management, risk & value analysis, innovation risk management governance and ethical transformation, social responsibility and crisis management as well as popular certification programs such as CPRM™ – Certified Professional Risk Manager and CERM™- Certified Enterprise-wide Risk Manager. Marc is also the Lead Coach and Program Leader in charge of organizing and delivering most of the Institute's courses, certifications, corporate training programs and solutions. Prior to joining ARiMI, Marc has held a variety of senior positions in Europe and in Asia for major worldwide corporations in the education, consulting, risk, insurance and financial services industries. Marc has an MBA from the University of Chicago Booth GSB, an MSc in Insurance and a LLM from the University of La Sorbonne. He is also a Fellow in Applied Risk Management (FARM) from the CARM Institute. Marc is a regular speaker at international business conferences and a contributor to the trade press. He also maintains 2 Professional Blogs: The Risk Management Paradox and Risk Management Demystified to share his insights on practical governance, and risk management issues and to comment on current news.

Jenny Loh, Director – Human Capital

Jenny is responsible for helping organizations to review, design and develop risk management capabilities and competencies and by identifying the right risk management talents in the right position for the right positions. Jenny has extensive experience in the area of talent acquisition and development when she was holding senior HR leadership positions in MNCs such as Apex Tool Group, Ingersoll Rand and Tyco International. She has over 20 years of experience working with companies in their organizational development, change management, succession planning, human resource management and development. Her belief and passion for people and organization development had driven her to move from a career of Estate Management to being a professional Human Resource Leader. It was through this that she recognizes that the key to a company's success is to drive high performance team by putting the right people in the right position, supported with structured and action learning development, and a framework of organizational planning and development. Jenny holds Bachelor of Science in Estate Management from National University of Singapore and Masters in Science for HR Development from University of Manchester.
ARIMI BOARD COMMITTEES
ARiMI has various Board level committees who are responsible for guiding the Institute's management on the strategic and operational direction in various key areas. The committees are made up of volunteer certified and professional members who can contribute to in their areas of expertise.
Education & Certification Board
GET INVOLVED
If you would like to be more involved in the work of the Institute, perhaps by joining one of our committees, please contact for more information.
THE ARIMI SCALE NETWORK
The Scale Network is the professional network and online community platform created by ARiMI to promote connections and nurture fruitfull collaboration efforts between ARiMI certification holders and other risk practitioners.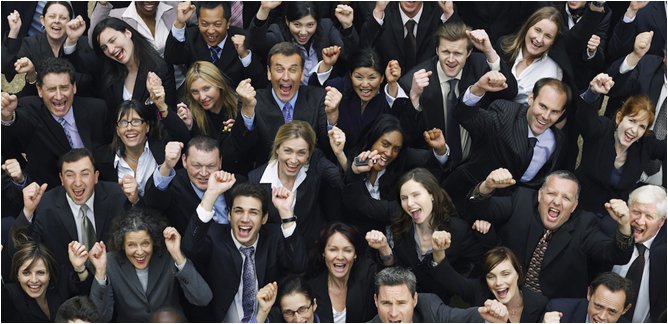 ARIMI LECP™ RISK PROFESSIONAL LEARNING & COMPETENCY STANDARDS
People are considered to be competent when they are able to apply their knowledge and skills to successfully complete their work activities, in the widest range of expected and unexpected situations, to the standard of performance expected in the position they have in a given organization.
In today global and volatile world, high standards of competence are essential to ensure the effective management of risks and opportunities in organisations. As the leading professional research and educational body for risk management in Asia, ARiMI has taken a leading role to set the appropriate learning and competency standards to nurture effective managers and leaders. ARiMI Standards provide a framework for ARiMI's certifications and other training programs. They also provide a roadmap to guide the professional learning development of individuals as their progress through their career.
Find Out More
ARIMI CODE OF ETHICS & PROFESSIONAL CONDUCT
High standards of ethics and professional conduct are essential to ensure the appropriate management of risks and opportunities in organisations. Hence ARiMI sets forth this Code of Ethics & Professional Conduct to guide the professional and personal conduct of our members and our certification holders.
ALLIANCES & PARTNERS
Since 2003, ARiMI has collaborated with a number of reputable organisations from around the world, such as the National University of Singapore (NUS), the Insurance Institute of America (IIA) and so on. With our partners, we provide the latest in research, best practices, cutting-edge tools and techniques, and new frameworks and solutions in Risk and Crisis Management for our customers in Asia.
TYPES & BENEFITS OF PARTNERSHIPS
The ARiMI proudly joins its expertise with its Partners who can offer the Risk Management tools, techniques, concepts, and philosophies that help our alumni/members and their organizations succeed in today's competitive marketplace.
You can join our Affiliates Partnership program to market ARiMI Certification Programs. You can also join our Corporate Recruiters Partnership Program and post Job Offer on our portal. You can become a Solutions Partnership and offers your products and services to our community. Finally you can advertise your products and services to our Community. Explore the next sections to learn about the different types of partnership opportunities.
Affiliates Partnership Program
Corporate Recruiters Partnership Program
Solutions Partnership Program
PARTNERSHIP INQUIRY
For more information on any of our partnership programs, please fill up the partnership inquiry form.
OUR PARTNERS
The American Institutes (CPCU & IIA)