ARiMI And The SCALE NETWORK
ARiMI, the Asia Risk Management Institute is a professional and research body dedicated to support the learning and professional development needs of professionals and practitioners from all industries in the area of risk management. The Scale Network is the community platform created by ARiMI to promote connections and nurture fruitful collaboration efforts between risk practitioners and to encourage the development of effective risk management methodologies, tools and standards and promote their practical application in the workplace. Thus helping organizations to build the solid foundations for sustainable performance.
Benefits of Membership
Through the Scale Network online platform, ARiMI Membership provides ongoing access to a wide range of technical resources, networking opportunities, career support and so on as follows: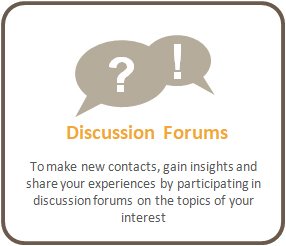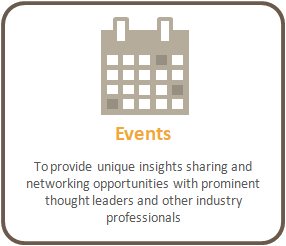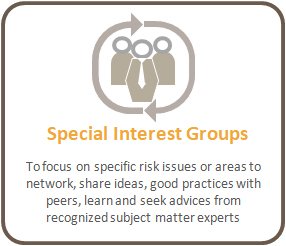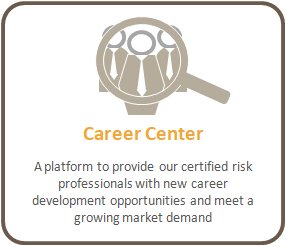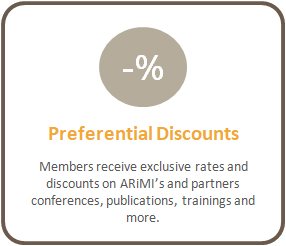 Click below to view a more detailed introduction the modules, activities and benefits ARiMI's members will have access to on the Scale Network platform.
WHY BECOME A MEMBER ?
Being a member of the ARiMI Scale Network positions you to:
Access The Latest Knowledge and Tools

Through the online resource centre, members have wide range of information, tools and educational resources at their disposal

Commit To High Professional Standards

Belonging to ARiMI informs employers, colleagues and clients that you invest in being the best risk practitioner you can be

Secure a Professional & Career Advantage

The knowledge, tools and connections you gain through an ARiMI membership will benefit both you, and your organization, enhancing your career development prospects

Tap Into New Networking Opportunities

Membership will give you access to our online community of certified risk professionals coming from a wide range of fields and industries

Access to a wide range of CPD activities

Conferences, white papers, practice guide, training, certification, speaking opportunities, research and surveys and so on. You can choose the right activities to further your own personal development

Benefit form Preferential Pricing & Exclusive Discounts

Membership will come with many extra benefits in terms of preferential pricing and discounts on ARiMI and ARiMI's partners, events, products and services.
ARiMI'S members Community
Our members come from all over Asia operating across all risk disciplines and industries throughout the commercial, public and not-for profit sectors.
ARiMI is recognised by organizations in Asia as a key source for diverse backgrounds and talents when looking for Risk, Governance, Compliance & Crisis Management Professionals.
MEMBERS PROFILE SNAPSHOT
Strong academic background
International exposure & mindset
Rich business experience (min 6+ years with significant time in management)
Recognised professional achievements
Age range: 30's and early 40's (range from 27 to 68 years old)
Strong leadership potential and maturity
Meet some of our ARiMI Alumni Network to see the diversity of backgrounds, positions and industries:
Jan Dalheimer - CERM
Regional Security Director, Middle East & Europe
World Vision International
Cyprus
Nurul Nadheerah Mohd Firdaus Ng - CPRM
Risk Management Consultant & Director &
Opulent Capital (M) Sdn Bhd Management
Malaysia
Mark Lass – CERM
Group Head of Risk Identification & Control
ERGO Group AG
Germany
Daniel Tan Kwan Wei - CPRM CERM
Director (Group ERM)
National University Health System
Singapore
Giselia Giam – CERM
Vice Dean, Corporate Services
Duke-NUS Medical School
Singapore
Mohammad Al-Bahri - CPRM
Technical Services Consultant
EQUATE Petrochemical
Kuwait
Chandrasekaran Bala - CERM
Managing Director, Innovation & Product Development
JLT Asia
Singapore
Steffen Feike – CERM
Senior Counsel, Attorney in-house & ERM
AIRBUS
Dubai
Sean Tan - CPRM
AVP Enterprise-wide Risk Management
MediaCorp Pte Ltd
Singapore
Bachril Bachtaruddin - CPRM
Head of Risk Management
PT Bakrie Telecom
Indonesia
Sadi Shemliwa - CERM
Chief Actuarial and Risk Manager
National Social Security Fund
Tanzania
Philippe Dhannoncelles - CPRM
Head of Risk
Fullerton Fund Management
Singapore
Shitalkumar Khandar - CERM
Regional Catastrophe Management Leader
AIG Asia Pacific
Singapore
Reagan Lim - CERM
Head of Risk Management
City Developments Limited
Singapore
Radovan Lucina - CPRM
CFO & ERM
PFCEE
Slovenia
Cheh Hsien Lee - CERM
General Manager, Enterprise Risk, Planning & Communications
EMAS Group - Ezra Holdings
Singapore
Nathan Hight - CPRM
Managing Director
Safe365 Ltd
New Zealand
Alvin Chong - CPRM, CERM & FSRM
Risk and Internal Audit Lead
Naufar
Doha, Qatar
Luke Vardanega – CPRM
Director, Human Resources & Risk
Anglican Diocese of Canberra-Goulburn
Australia
Koushik Radhakrishnan - CPRM
Regional Director - Delivery Enablement
IBM
Singapore
Jeffrey Yeo - CERM
Risk Manager
NTU - Nanyang Technological University
Singapore
Iman Al-Gharabally - CPRM
Enterprise Risk Management Lead
KPC - Kuwait Petroleum Corporation
Kuwait
Veejay Madhavan - CERM
Director of Compliance
Prudential Corporation Asia
Singapore
Yin Kait Tan – CPRM
Internal Audit Director
Mead Johnson Nutrition
Singapore
Atty. Maria Rosario S. Dacanay - CERM CPRM
Officer-In-Charge, Risk Management Task Force
Home Development Mutual Fund (Pag-IBIG Fund)
Philippines
Keith Kek - CERM
Leasing Manager
Jewel Changi Airport
Singapore
TYPE OF MEMBERSHIPS
Membership is available to Risk practitioners at every levels in organizations. It is also open to any professionals with any interest in risk management. Whatever your function and situation, there is a membership type that meets your needs.
ARiMI designation holders – ARiMI-CERM™, ARiMI-CPRM™, ARiMI-CRA™, ARiMI-CPRP™, ARiMI-CCRO™ and ARiMI-CCMP™ – can become members of ARiMI Scale Network and have access to the online platform for FREE as Certified BASIC members. For more access and benefits, e.g. complimentary pass to ARiMI Annual Risk Forum, ARiMI designation holders are encouraged to join as a Certified PLUS members. For non-ARiMI Alumni Risk practitioners, you can apply to become an Associate member of the ARiMI Scale Network.
For more details you can compare the membership plans in the next section.
COMPARE MEMBERSHIP PLANS
Benefits
Certified BASIC
Associate
Certified PLUS
Networking
Profile search in the Members Directory
 
 
View Members Profiles/Location Map
Limited
 
 
View & Join Generic Discussions / Forums
 
 
 
Join Special Interest Groups
 
 
 
Basic Connect capability on Platform
 
 
 
Premium Connect capability on Platform
 
 
Expert Knowledge & Resources
Access to ARiMI Resources Content
Limited
 
 
Access to ARIMI/Partners Products & Services
 
 
 
Weekly Risk News Update
 
 
 
Monthly RiskWise Newsletter
 
 
 
Events / Conferences
View events
 
 
 
Register for events
 
 
 
Speaking opportunities at events
 
Invitation to exclusive networking events
 
Job Board / Career Services
Resume Posting
 
 
 
Priority Profile Listing
 
Apply to Jobs posted
 
 
Career Services Resources & Tools
 
Job offers Posting
 
 
Premium Connect capability on Platform
 
 
Preferential Pricing
ARiMI Events & Conferences
Limited
 
 
ARiMI Education Courses
Limited
 
 
ARiMI Publications
Limited
 
 
Grant/Voucher
Nil
SGD 500
SGD 500
Entrepreneurship Center
View Projects & Startups
 
 
 
Join Projects & Startups
 
 
 
Create Projects & Startups
 
Membership Fees
FREE
$495/year
$315/year
The CERTIFIED Membership ADVANTAGE
It comes with many additional benefits!
Ask for more information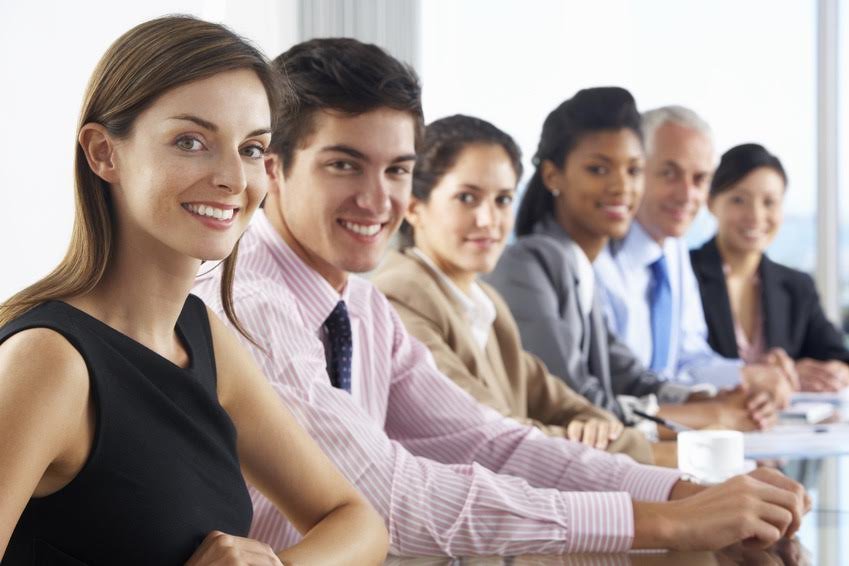 Recruiters & Companies:
Access Our Talents